---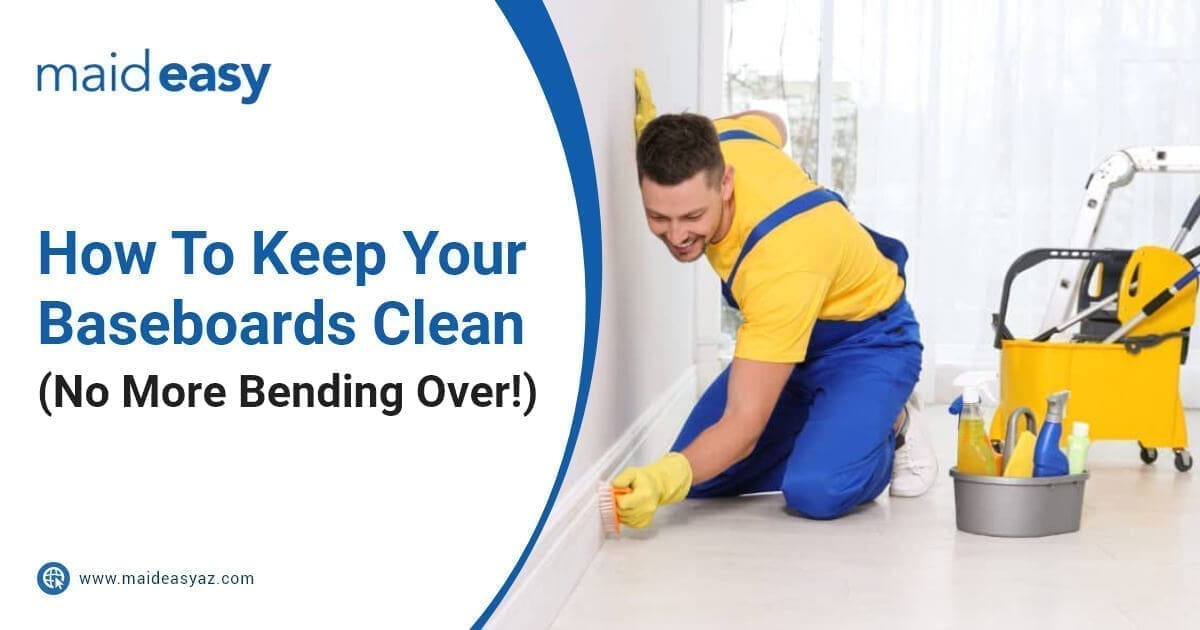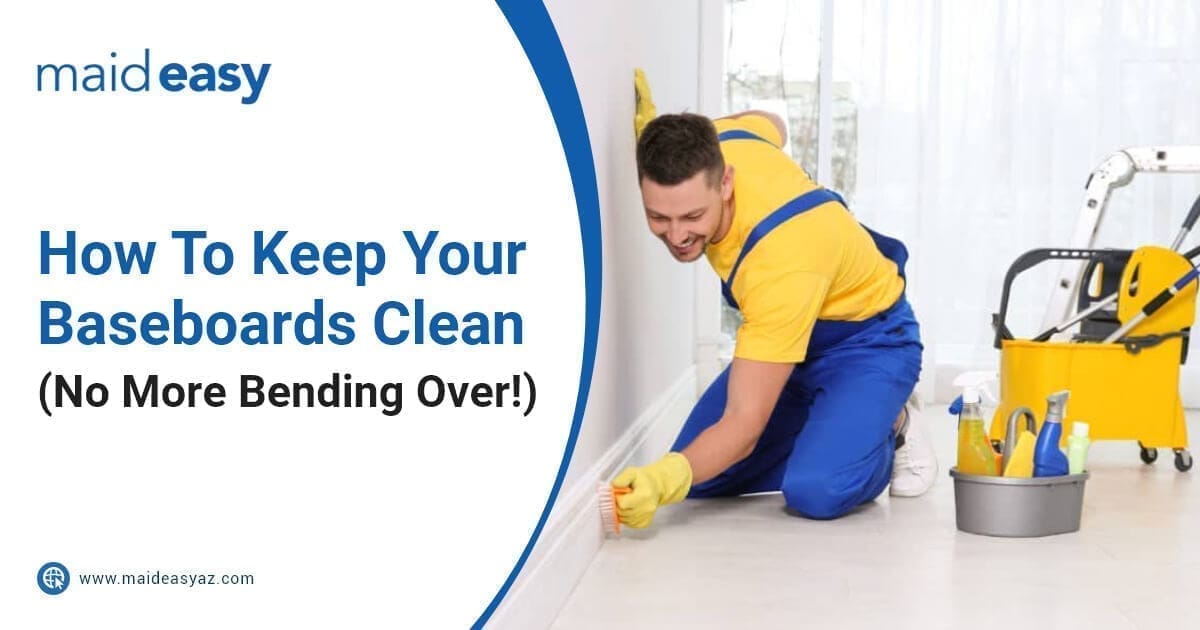 When was the last time you cleaned your baseboards? Weeks or months ago? The truth is that baseboards are one of the most overlooked areas when cleaning time comes. And while it could seem like no big deal, baseboards influence your house's appearance more than you think.
If you find yourself avoiding this task, remember: you're not lazy; cleaning baseboards is tiresome because of all the crouching, kneeling, and bending over involved. However, there are ways to tackle this chore while standing up and even from the comfort of a chair. Is it to good to be true? Keep reading to find out!
How to clean your baseboards without bending over
The best thing about this process is that, regardless of the room you choose, you'll use the same tools and techniques to clean your baseboards and save time. Without further ado, let's get to work!
Step #1. Get rid of the dust
When cleaning any surface, a rule of thumb is to dust it before anything else. That way, you'll prevent a bigger mess when using water to clean.
Are you picking a tool for the job? Forget about costly dusters! You can make the perfect cleaning utensil with everyday home items. To make it, grab a broom and wrap a microfiber cloth around the brush end. Then, secure the cloth with a couple of clothespins or rubber bands.
Now that your cleaning tool is ready, use it to sweep the dirt in downward motions—this will save you time!
Step #2. Remove nasty stains
Depending on where your baseboards are located or how long it has been since their last cleaning, they can show a collection of ugly stains.
Luckily, you can make a powerful DIY solution by mixing lukewarm water, a splash of dish soap, and ½ cup white vinegar.
Once your homemade solution is ready, soak your DIY tool in it and wring the excess. Carefully wipe your baseboards, applying a little bit of elbow grease when needed.
Warning: Matte and eggshell baseboards can get easily damaged, so don't scrub them too hard.
Step #3. Reach every nook and cranny
If your baseboards are decorated with beautiful but complex designs, cleaning them can be trickier, although not impossible.
Using an extended soft bristle brush is the best option to get in those crevices. You'll only need to dip it into your homemade cleaning solution, then scrub all the grooves thoroughly until the dirt is gone.
Step #4. Final touches
You could say rinsing and drying your baseboards is the last thing to do before they're clean and shiny. And while that's enough to finally leave them spotless, you can do one more thing: wiping your baseboards with dryer sheets.
Sure, you can skip this tip, but dryer sheets have some beneficial antistatic properties that, when applied to your baseboards, repel the dust and keep the surfaces dirt-free for longer!
Is cleaning your baseboards still tiresome? We can help you!
If overtaking this task is too much, Maid Easy could make things easier you. Whether you want us to dust or detail your baseboards, you are in good hands! Our fully vetted and skilled cleaners will exceed all your expectations. Book with us now!
---
---